*ARC provided by Author*
Beware of Spoilers!
Star Ratings:
Heroine (Meredith): 2.5/5 – she was very whiny
Hero (Thomas): 3.5/5 – he was crass but not as bad as the H's whining
Plot: 3/5
Grovel: none
Cheating: none
HEA: yes
Triggers: does a whiny, spoilt and aggravating heroine count?
 Average score: 3/5
Best Quote: H to h: "fall into me and I will catch you"
Worst Quote: h to H before having sex: "I'm six and ten seasons. I know my own mind" (what 16 year old knows her own mind?!)
Personal Review:
This is a medieval story of a young girl (16) who gets impregnated by her fiancé (age unknown but I am going to pretend he is 17 because otherwise its gross). Anyway, they sleep together before the H has to go off (maybe to war? But not sure). They have a son and the H unexpectedly returns about 7 years later. Upon his return the h tries to stab him, they get married and then the h spends the rest of the story being whiny.
The H was not my type of hero but the h was too damn annoying. Despite this I persevered and finished the book. I have to say, the H tried to do his best to make up for being missing AND he had been writing her letters (which the h did not receive) but the h kept on finding excuses to be angry with him WHICH I DID NOT UNDERSTAND. I just wanted to slap her and scream GROW UP!!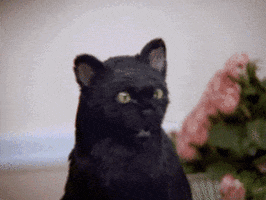 Random Ramblings:
After having sex for the first time it was a bit…
…because H had orgasmed, then drank some 'love potion' and became angry at the h?
How can you not laugh at "her melon breasts" – the way that both the h's and the H's bodies were described was crazy!
When the H and h reunited the h was naked….minutes later she is trying to stab the H when their 5 year old son walks in….does the son see his mother naked???????
The H's rhyming was pretty funny!
Overall Feeling:
Message to the heroine: